You are hereBlogs / admin's blog
admin's blog
---
Part-time building inspector
20 hours per week/$12.00 hourly
Monday-Friday
Between the hours of 8:00 a.m.-4:30 p.m.
Applications and job description can be picked up at
The Clerk's Office
215 Main Street
Warrior, AL 35180
or downloaded below.
If you received any damage during the April 27, 2011 Storm please contact the
Warrior City Clerk's Office
215 Main Street Warrior, AL 35180
(205) 647-0520
Monday-Friday
8:00a.m.-4:30p.m.
The City of Warrior is in the process of trying to secure storm shelters for the citizens of Warrior through the Federal Community Development Block Grant Disaster Recovery Fund, any document you have will help accomplish this goal. Thanks in advance for your assistance.
The May 20th regular session council meeting has been rescheduled because of the Alabama League of Municipalities Convention to May 22nd at 5:00 & 5:30 p.m.
According to FBI statistics, crime in the City of Warrior remains far below the state average. We would like to thank the dedicated Police Officers who work diligently to protect our citizens, and thank our citizens who foster an environment of community. We look out for each other, keeping us all safer. Keep up the good work!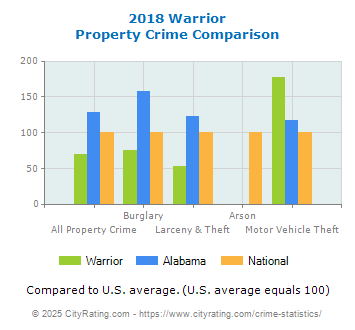 Discuss this here: City of Warrior Facebook Page
Read more about the statistics here: Crime Statistics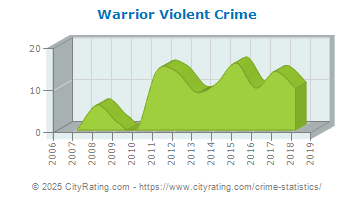 Wow! ADECA has awarded the City of Warrior approximately $35,000 to install new, energy efficient lighting in the armory facility that will become our new library! This is what the lighting looked like before the work started.

Now the work has started. By the end of June, it will be finished. Our new Regional Library is underway!

As many of you know, our long-time mayor, Rena Hudson will not be running for reelection. For more information, click here for the article written by the North Jefferson News.
2012 is election year, and we want to keep you informed so you may plan to run for office if you so choose. We encourage all citizens to participate in public life to make our city great!
Here is a basic schedule for the election cycle:
After the recent tornado outbreak of April 2011, Warrior sustained moderate damage. Neighbors are helping neighbors and the clean-up effort is underway. If you want to help other Alabamians in nearby communities that were less fortunate, and desperately need our help, we encourage you to volunteer, donate, and offer your support.
Remember that this recovery will take time, and many volunteers. You will be needed not just today or this month, but for months to come. Here are a few resources for those who wish to get involved:
THE CITY OF WARRIOR
IS CURRENTLY TAKING
APPLICATIONS FOR THE
FOLLOWING POSITIONS:
1. LABORER TRUCK DRIVER
2. LABORER OPERATOR
3. LABORER
APPLICATIONS AND JOB DESCRIPTIONS ARE AVAILABLE AT THE CLERKS OFFICE LOCATED AT
215 MAIN STREET
OFFICE HOURS
8:00 AM-4:30 PM
MONDAY-FRIDAY
(205) 647-0520
It's Spring Break in Warrior, and all over the city families are playing in the local parks, walking through downtown shopping, and enjoying the neighborhood. It's gorgeous outside, so go find some friends to share the day!